Team
Dr Vikram Murthy
MRCGP MBBS BSc (Hons), GMC Number: 7016438
Dr Vikram Murthy initially studied in Tooting at St George's Hospital Medical School, and would complete his medical training at St Bart's and the London School of Medicine And Dentistry. During his training, he gained a wealth of knowledge of a number of different specialities, including sports medicine, injuries and pre hospital medicine. As a result he has been a motor racing medical officer at Brands Hatch as well as Lydden Hill.
As well as this Dr Murthy has previously worked in Accident and Emergency Medicine for almost a year, as due to completing Advance Life Support and Advanced Trauma Life Support programmes, he is capable of dealing with most medical situations, including medical emergencies.
Vikram's passions is to help all of his patients to achieve their potential from the position of a health professional. His work is built on helping patients with their needs, with a focus on continuity of care and building long term relationships with his patients. This has allowed Dr Vikram to provide health care for sports personalities, captains of industry, celebrities and other individuals with a high net worth. He works in the strictest confidence, ensuring that discretion and confidentiality are a cornerstone of his practice, and strives to provide exceptional personalised care for his patients.
Dr Murthy has a passion for medicine built up over his private and NHS practice over ten years. He works as a GP Partner in the NHS and also regularly trains and supervises junior doctors.
His primary passions are promoting good health, aesthetic medicine and anti-aging treatments, which he provides at the Highlife Clinic.
Outside of the clinic, Dr Murthy spends time with his family and loves travelling, water sports and motorsport.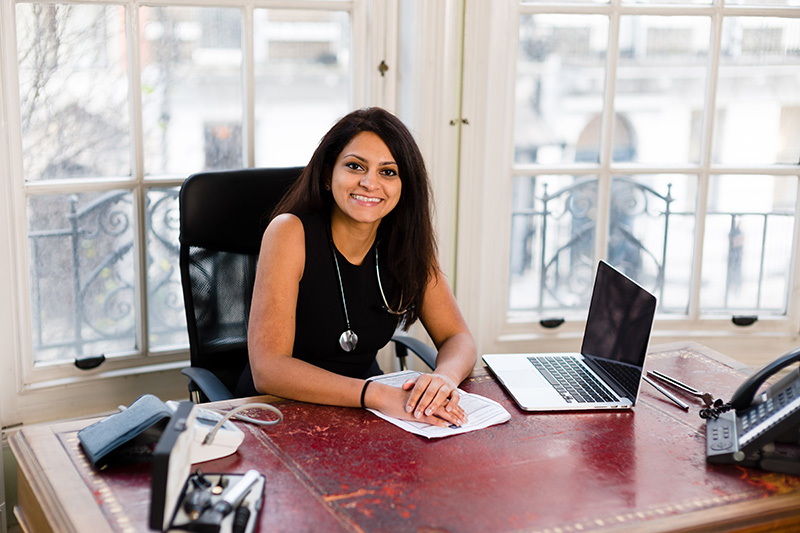 Dr Bhavana Murthy
MRCGP MBBS BSc (Hons), GMC Number: 7278773
Dr Bhavana trained at King's College, London, and through her training studied a number of specialities, including Dermatology. She prides herself on providing the latest in aesthetic medicine, and is especially keen to ensure all of her patients achieve their needs, both in terms of health and how they look.
Her artistic flair and in-depth knowledge of medicine combines to allow her to provide a number of aesthetic procedures with exceptional results. As such, Dr Bhavana is a very popular member of the Highlife team.
Along with her work in aesthetic medicine, she has completed rotations in Accident and Emergency medicine, allowing her to deal with medical emergencies.
Bhavana is also a NHS GP Partner in a practice and that she enjoys family medicine due to the holistic approach that this experience brings.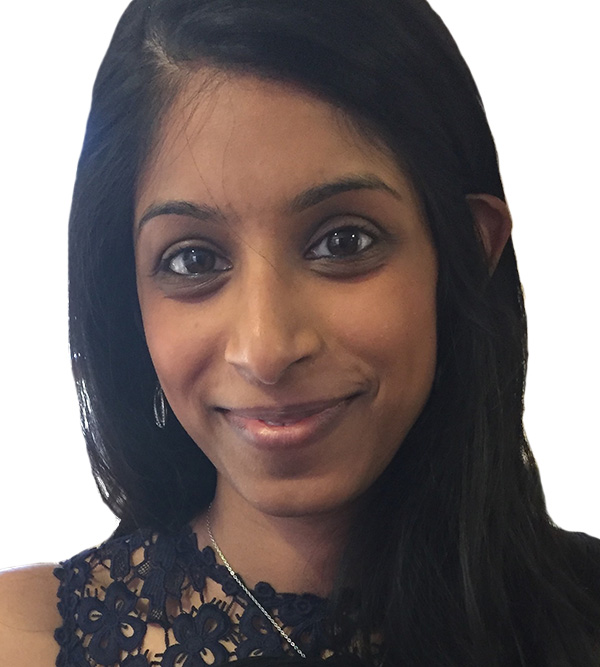 Dr Myuri Moorthy
MB ChB 2008, GMC Number: 7017247
Dr Myuri Moorthy completed her undergrauate medical training at the University of Manchester and then completed her postgraduate general medical training and specialist diabetes and endocrinology training in London. She is currently working as a specialist doctor in diabetes and endocrinology whilst conducting research in novel imaging tehniques for endocrine tumours at UCLH.
Myuri's specialist interests include diabetes- type 1 and 2, weight management, polycystic ovarian syndrome, HRT, testosterone replacement and thyroid disorders.